Ultragroup AB is a consulting company that is reimagining the consulting landscape with a fresh perspective. Born from the minds of consultants themselves, our foundation is built on valuing people above all else.
What sets us apart is our innovative concept. We not only offer a wide range of assignments but also connect clients with highly skilled engineers through our network of small consulting firms that are driven by engineering expertise.
At the heart of our philosophy lies a commitment to high employee satisfaction. We specialize in sourcing software developers and electronic engineers across varying proficiency levels. Our team, who are all engineers, bring a unique authenticity to their business operations, ensuring a genuine understanding of our clients' engineering challenges.
Our approach is grounded in putting people first. We've created a culture that goes beyond profits, focusing on the well-being of individuals. One distinctive aspect is our pledge to never lay off employees from our partner companies due to assignment shortages, a principle we've upheld throughout our journey. 
Led by leaders who prioritize their teams, our partner companies thrive despite challenges—whether it's during tough times or unforeseen crises. With over two decades of experience in the consulting industry, we've cultivated a culture that genuinely values what employees seek in an employer.
Ultra Group is reshaping consulting norms by prioritizing individuals, setting a new standard for the industry. Join us in this transformative journey toward a brighter consulting future.
Focused on automotive, information technology, virtual reality and augmented reality.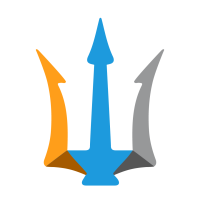 Focused on software engineering, development, and embedded systems.
Focused on information technology and telecommunication, manual and automation testing.